Home Elevators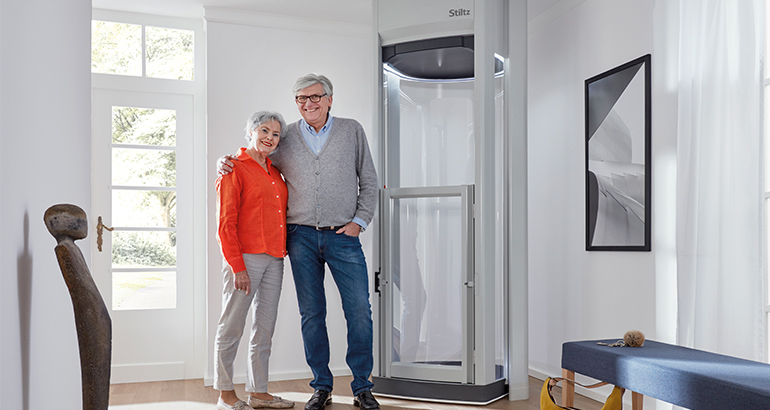 Residential elevators are safe, reliable accessibility products installed in new or existing homes, which are less expensive than building new single floor living. Our home elevators offer a variety of attractive and durable finishes to fit your decor. Residential elevators increase the value of your home, open a sale to many more customers and lets you fully enjoy your home.
Embrace next level living and comfort with affordable home elevators.
---
Home Elevators Provide Convenient Accessibility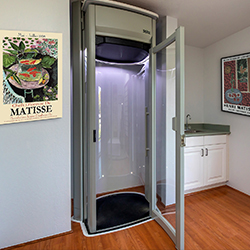 A residential home elevator is the most versatile accessibility product available. Residential elevators accommodate all forms of mobility impairment. Whether you use a wheelchair or have difficulties walking, installing a home elevator makes moving around your home easy and intuitive. Residential elevators also are more affordable than transforming your home to first-floor living.

A home elevator means you don't have to move away from your home, where you've made so many memories.
---
Home Elevators Brochures
---
Home Elevators Bring Accessibility With Benefits

Choosing to install a home elevator not only increases accessibility in and around your house, but also increases your home's financial value. In addition to making your property more profitable, a home elevator is a stylish, unique and attractive addition to any home. Our home elevator products may be customized to match the layout and aesthetics of your home. Adding a home elevator not only improves your life by making movement effortless, but enhances your house while maintaining everything you love about where you live.
View our home elevator products. >
---
Home Elevators That Respect Your Home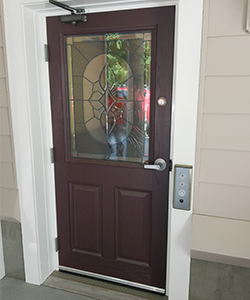 Syracuse Elevator professionals can install your residential elevator without disrupting your home. Our friendly, knowledgeable home elevator installation experts will gladly answer any questions or concerns you have, and will treat you and your home with the greatest respect.
---
Upgrade to Next Level Living Today with a Home Elevator
Contact us for a free quote. >
Want a Lift? Fill out the form below