Frequently Asked Questions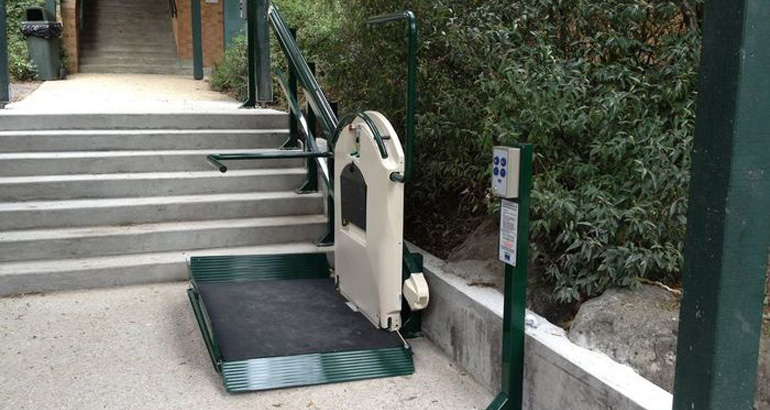 ---
STAIR LIFT FAQ
---
Q: Does the stair lift attach to a wall?
A: No, it solidly mounts to the stair tread.
---
Q: How long will it take to get my stair lift?
A: No more than 10 days from your order and many times in less than a week. The actual install usually requires 3 hours. Afternoon and evening appointments are available for install.
---
Q: How do I buy a stair lift?
A: Call us or fill out our contact form and we will help you find the best stair lift for you, your budget and your home.
---
Q: What is the weight limit for a stair lift?
A: Stair lifts can hold up to 350 lbs.
---
Q: Are my stairs wide enough for a stair lift?
A: Your stairs need to be a minimum of 27-29 inches wide. The unit folds to 11 1/2 inches and the rail uses 7 " from the wall.
---
Q: How do I get off of my stair lift?
A: The unit has a manual or powered upper 90 degree swivel to help you get off firmly on the upper floor.
---
Q: How much does a stair lift cost?
A: Fill out the contact form and we will contact you with pricing and information.
---
Q: What if the power goes out?
A: The units feature DC drive and will continue to operate normally and uninterrupted with or without household power.
---
ELEVATOR FAQ
---
Q: Should I buy an elevator or build a one-story home?
A: The elevator costs a fraction of a modern kitchen and will use much less materials than those required by a ranch. Less concrete, less roofing, less siding is used making the elevator a more environmentally sound decision. A ranch features a basement which is built and not used because it is not accessible.
---
Q: If I am building a home can I add it to my home later?
A: Yes, just design your home with stacked closets. This will enable you to stay in your new home without the worry of future accessibility.
---
Q: What if I have children?
A: Residential elevators are designed with easy to use controls and the most modern safety features including automatic gates, locks, brakes, and doors.
Want a Lift? Fill out the form below