Residential Stair Lifts & Residential Elevators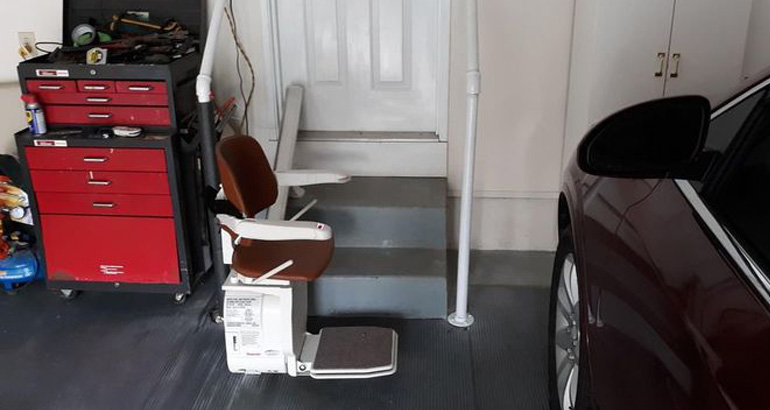 Residential stair lifts provide more than an accessible stairway: they let you rekindle hobbies, cherish your home and make your life more carefree.
Move Safely and Freely at Home with Stair Lifts
Residential stair lifts transform your stairs from a disheartening barrier to a path so smooth and accessible, using it will quickly become easy and natural.
Get the Lift That Fits You or Your Loved One's Needs
Syracuse Elevator Company offers a variety of lifts for your home, including stairway lifts, wheelchair lifts and home elevators. Perfect for mobility impaired individuals, our lifts are an affordable, preferable alternative to moving or remodeling.
Difficulty or inability to navigate your stairs shouldn't mean the memories made in your home are diminished. Syracuse Elevator empowers you to keep your home as your home, and regain your independence. Our residential stair lifts can accommodate any stair configuration, straight or curved.
Contact Us to Discuss Your Options
---
Residential Stairway lifts
Residential stairway lifts are affordable, safe and attractive. Stairway lifts can be configured to almost any stairway and installation can be completed within a few hours with the minimum of disruption to you and your home. We work with your budget, your homes layout and, above all, the user's needs.
To discover the safety and convenience of home stair lifts, and to explore your options...
---
Wheelchair Lifts
(Includes Inclined Platform Lift and Vertical Lifts)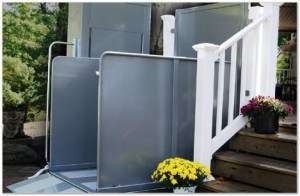 Residential wheelchair lifts are an affordable option for wheelchair users to conveniently travel all floors of the home. Suitable for indoor or outdoor use, our wheelchair lifts also offer more safety features than any other inclined wheelchair lift, along with battery up and down and wireless remotes. Mounted to your wall of the step treads, they run on standard 120V power.
---
Home Elevators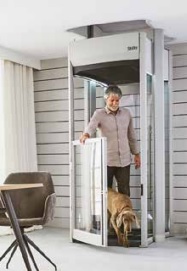 A residential elevator allows you to vertically move around your home, letting you fully enjoy your home. Installing a residential elevator also is more cost effective than transforming your home to one-floor living. Residential elevators are the most comprehensive home accessibility product available because they can accommodate any type of mobility impairment. Vertical Lifts professionals can install your residential elevator, taking your home to next level living.
Home Elevators: An Affordable Alternative
Home elevators provide safety and reliability for your accessibility needs. A home elevator can be installed in new or existing homes, a less expensive choice than building new single floor living. Syracuse Elevator offer various attractive and durable finishes to fit your home's style. Residential elevators  also make your home more valuable by opening a sale to a wider potential buyer base. Installing a home elevator is an accessibility option that could save you thousands.
Syracuse Elevator professionals can install your residential elevator without disrupting your home. Our friendly, knowledgeable home elevator installation experts will gladly answer any questions or concerns you have, and will treat you and your home with the greatest respect.
Explore how a residential elevator can give you your independence back.
---
Want a Lift? Fill out the form below