Wheelchair Lifts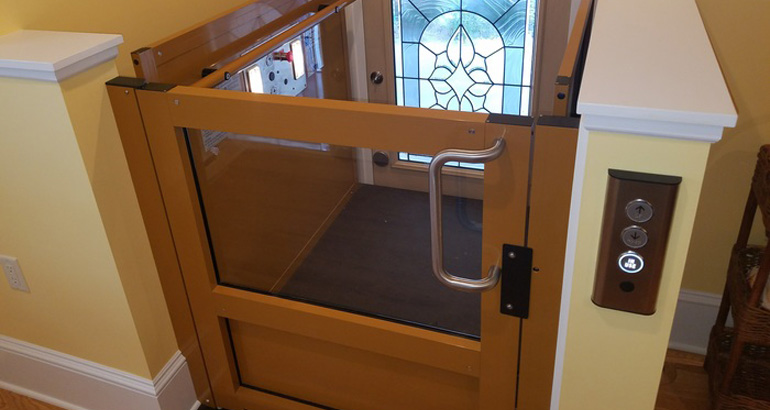 Residential wheelchair lifts allow you to travel all floors of the home you love without the construction or cost of an elevator shaft. Suitable for indoor or outdoor use, our wheelchair lifts also offer more safety features than any other inclined wheelchair lift, along with battery up and down and wireless remotes. Mounted to your wall of the step treads, they run on standard 120V power.
---
Same Home, More Independence Meeting Your Needs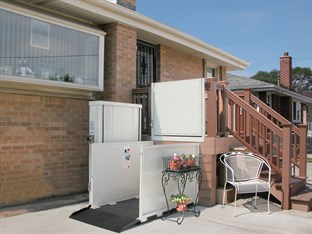 Our wheelchair lifts can accommodate virtually all staircases, straight or curved. Syracuse Elevator products are also accommodating to your needs. With a 450-pound 
capacity, our wheelchair lifts are expertly designed for practical use.
Our wheelchair lifts have easy-to-use technology that lets you control your wheelchair lift, allowing you to seamlessly enter and exit the lift. Technology can be confusing, but our wheelchair lifts use intuitive controls to let you move around your home with ease.
---
The Right Choice
We offer a wide selection of wheelchair lift brands. Our professional staff will visit your home for a no cost, hassle-free consultation and quote. This consultation and quote will help you determine which wheelchair lift brand and style are ideal for your home, budget and personal needs.
---
Wheelchair Lifts Brochures
---
Caring For Customers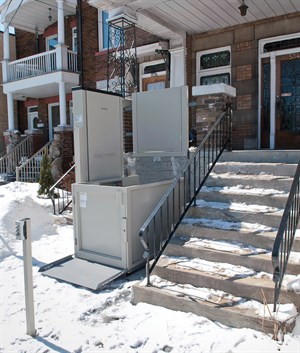 Syracuse Elevator products include only the safest, most dependable wheelchair lifts. We are a Better Business Bureau (BBB) accredited business. The BBB rates organizations on their customer service quality. Syracuse Elevator received an A+ rating from the BBB, the highest possible rating. With Syracuse Elevator, you are guaranteed a great product and great personal, individualized care, treating you with respect, fairness and a commitment to quality.
---
Start Your Next Level Life
Contact us today or view our product selection to better your in home accessibility with a wheelchair lift.
Want a Lift? Fill out the form below