Commercial Stair Lifts for Curved Stairs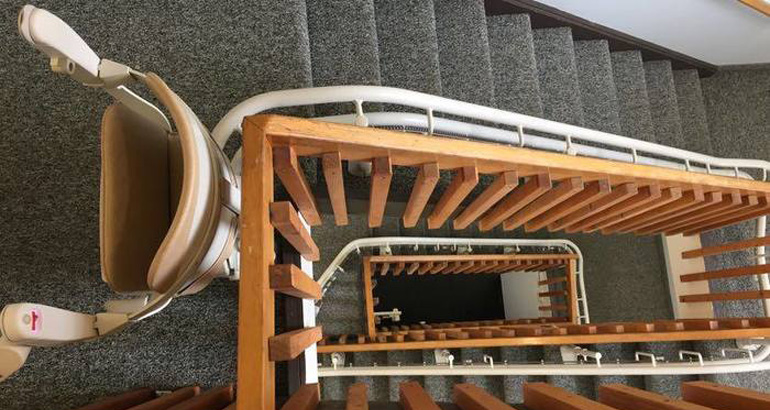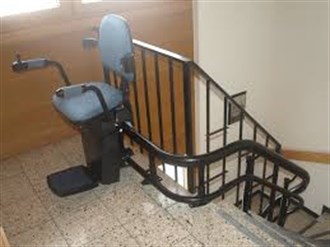 Curved stairway lifts are chairs that attach to a rail that's fixed to a staircase, and can accommodate any complex stair layout. Mobility impaired individuals could struggle and become understandably frustrated if your commercial property has inadequate accessibility equipment. Installing a curved stairway lift fixes that frustration and addresses that inadequacy. 
For over 100 years, Syracuse Elevator has fulfilled many commercial property accessibility needs while meeting or beating budgetary restraints. Our curved stairway lifts not only offer affordable accessibility solutions, but can be installed within a few hours. This means installing a curved stairway lift will cause minimal physical distraction or obstruction to your business. 
Syracuse Elevator curved stairway lifts prides itself on customer service. We've received the highest possible rating from the Better Business Bureau. We'd like to pass our client satisfaction on to your business patrons. 
Syracuse Elevator curved stairway lift solutions include:
---
Sterling 2000:

The Sterling 2000 is designed to be space efficient and accommodating for any curved stairway. Interested in a Sterling 2000 stairlift? Learn more by downloading the brochure here. 
---
Perch Seats: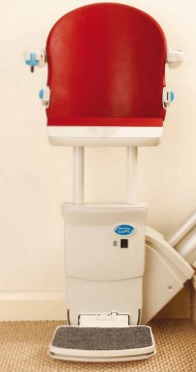 Perch Seats accommodates users who struggle with sitting or standing. Interested in a Perch Seat stairlift? Learn more by downloading the brochure here. 
Want a Lift? Fill out the form below