Making a home environment accessible for yourself and loved ones is easier than people first suspect. Whether there is a struggle with the outdoor stairs, deck access, front door access, or stairs inside the home, there are many home accessibility options that can be considered. Some home accessibility solutions to consider for your home are Modular Ramps, Stair Lifts, Wheelchair Lifts, or Home Lifts.
Home Accessibility Improvements: Modular Ramps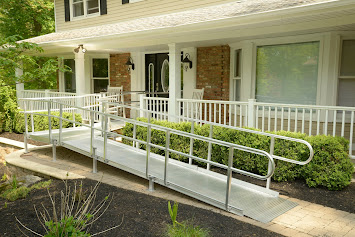 Modular Ramp systems have many advantages of being added to a home. Modular ramps are a type of home accessibility solution available in differing materials like wood and aluminum. We have compiled a list of these advantages to consider:
Resilience - Modular Ramp systems tend to last for years at the home where they are installed with any additional service or issues.
Slip- Resistant - Aluminum Ramps are covered with a non slip surface for increased safety. Some additional models even have a powder coated paint surface in order to ward off flaking paint and rust issues, or meshing that will help rain and snow drain through as needed.
Maintenance Free - 100% aluminum wheelchair ramps that are installed at residences require no maintenance!
Home Accessibility Improvements: Stair Lifts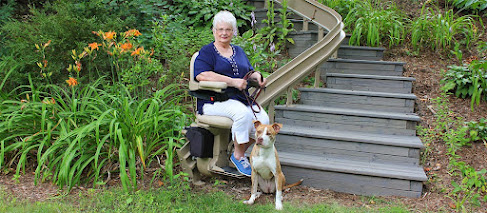 If the stairs at your home are hard to navigate, or are causing safety issues, a stair lift is a great home accessibility option to ease those woes. There are many models and options to consider, and reaching out to a certified dealer is the best way to navigate the market. Here are some easy advantages to consider:
 Indoor and Outdoor Models - Stair lifts can be used at a residence in the indoor and outdoor environments. Almost any stair case that is a challenge can be addressed by adding a stair lift!
Cost Effective - Straight stair lifts start at around $3,000 and go up from there depending on the way a stair case curves, and what automated options you would like added to the unit.
Over 10 Years of Reliability - Most stair lift brands will last for 10 or more years as long as they are cared for and maintained properly following the manufacturers guidelines.
Quick Installation - If stair lifts are in stock at the warehouse, and installation can be scheduled within a couple of weeks.
Home Accessibility Improvements: Wheelchair Lifts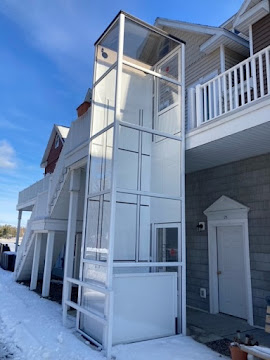 Wheelchair lifts are a great idea for the home and residents that have challenges with stairs in the home, or with entering and exiting the home entirely.
Fits indoor or outdoor - Wheelchair lifts can be used for many situations. Wheelchair lifts are a home accessibility improvement that can be used outdoors to get someone to a door step, or to a deck. They can also be used inside of the home to help someone in a wheelchair travel safely throughout the differing levels of their home.
More cost effective than an elevator - Wheelchair Lifts can range anywhere from $7,000- $20,000. This price range is so large because it is dependent on so many factors. These factors can include the number of stops it will accommodate, the distance of travel, the enclosure that is chosen, and whether it is an indoor or outdoor unit.
Has the weight capacity to support a rider and a wheelchair - Wheelchair lifts have a full capacity limit of 750 lbs.
Home Acccessibility Improvements: Home Lifts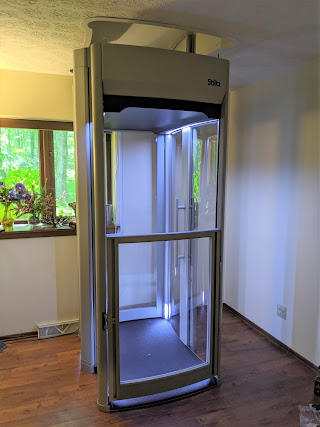 Home Lifts or Home Elevators are always an excellent idea to add to any home to make it more accessible. They can be placed almost anywhere, they are free standing, and they work with YOUR lifestyle.
Fit into Most Style of Homes - These units, because of their small overall foot print, can retro fit into virtually any style of home.
Quick Installation - Installation of a home lift takes about 2-3 days depending on the model chosen.
Look and Feel of an Elevator - They are aesthetically pleasing to the eye, and fit into most spaces. They look like a fully sized residential elevator, but do not take up as much room or space for installation. They also take less time to maintain, use less electrical power, and are much less quiet!


Which Home Accessibility Option is Best for You? Let's Talk

Syracuse Elevator is your neighborhood expert in home accessibility equipment. We have local service and installation technicians that service the Finger Lakes Region, Rochester, NY, Syracuse, NY Binghamton, NY and Albany, NY.
To find out which home accessibility option will fit best with your needs and your budget...