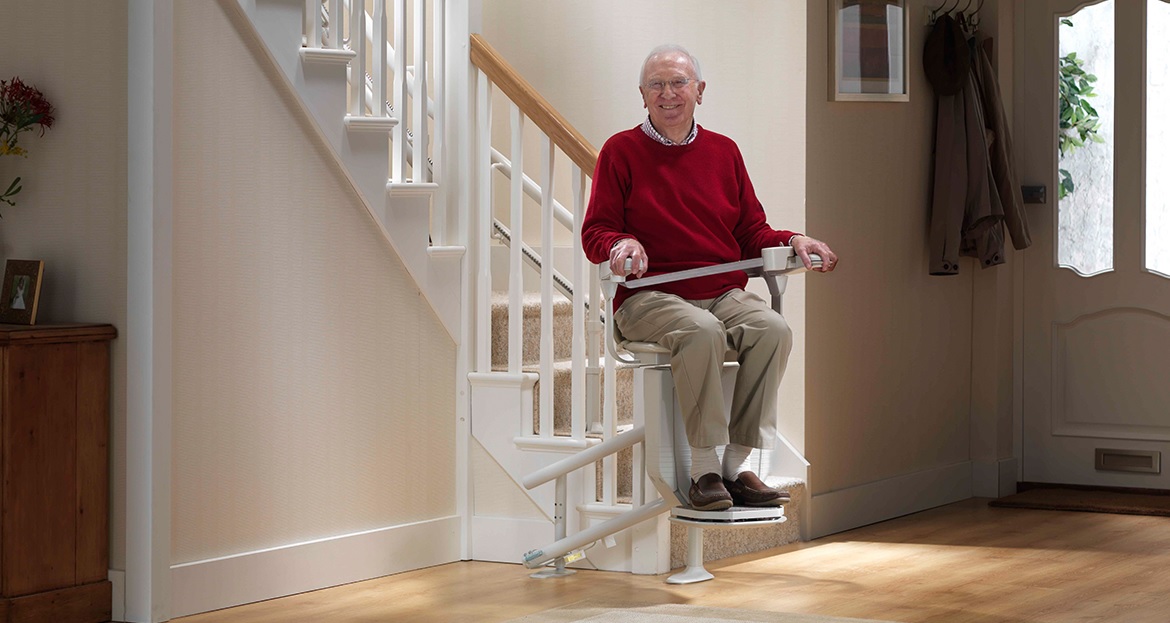 The Pandemic, and the year of 2020 as a whole, put many things in perspective for people.


The Pandemic Raises New Questions About Long Term Care Planning

Should we be considering Long Term Care facilities for Mom and Dad? Should we be building a Mother In Law suite to keep everyone together? Can we afford to pay rising senior health care costs?


Accessibility Equipment in a Loved One's Home May Be Best for Long Term Care Planning

Adding accessibility equipment to the residence now can be the answer. Sometimes the answer is as easy as a stair lift. Larger products like wheelchair lifts and home elevators can be an option for your mom and dad, and someday, you as well.
There are a few things to consider when thinking about adding accessibility equipment to an existing home. We've compiled a list below for your consideration
Safety
Adding accessibility equipment to your home will ensure that you or your loved ones will not be subject to a fall when traveling throughout the home.
Staying Home
You can stay in the home you love! Stair lifts and home elevators are great ways for you to stay in the home you love.
Peace of Mind
Knowing that you and your family is safe while doing everyday activities! This kind of accessibility equipment can lead to an overall feeling of independence for yourself and your loved ones.
Costs
Staying in the home you love, paying for the equipment sooner rather than later, and not having to worry about long term health care facilities costs are among just a few of the reasons that considering this now is in your best interest.


When It Comes to Long Term Care Planning, Talk with Syracuse Elevator Company 

People all over Rochester, Rose, Syracuse, Schenectady, and Albany, New York are in the same line of thinking as you and your family.
Syracuse Elevator Company has been a staple in the accessibility equipment industry for years. Let our knowledge and expertise lead you to making the correct decision for the future and long term care planning. Our factory trained staff would love to be the ones that make your life easier for years to come.

Don't Miss Important Information