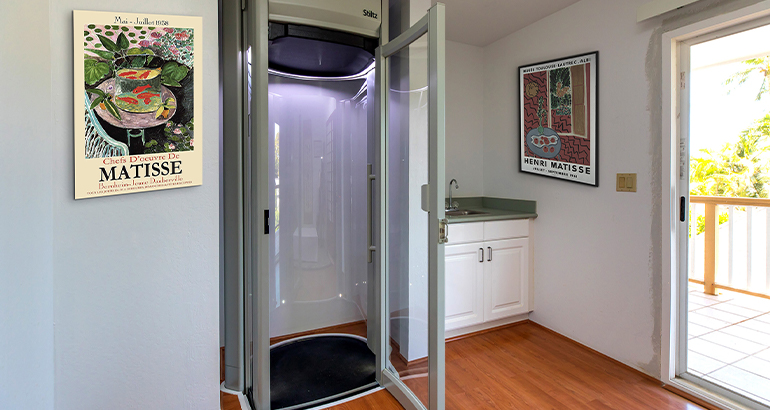 Increased Mobility
If you or anyone in your family has mobility concerns, you will appreciate the freedom a home elevator provides. Visiting parents or relatives will also experience a greater degree of freedom around your home. Anticipating future mobility limitations can also allow you to stay active and retire in your family home.
Convenience
Moving around groceries, laundry, furniture, children and luggage becomes much easier with a residential elevator.
Increased Home Value
If you have an eye towards your home as a monetary asset, adding a residential elevator can pay off in the long run. Residential elevators are becoming mainstream home products and a residential elevator will be beneficial to your long term home value.
Stylish Home Showpiece
Add a unique feature that can accentuate your home. Choose materials and fixtures for your home elevator to create a visually stunning showpiece that can be enjoyed every day in the comfort of your home.
New Home Savings
Rolling the Cost of an Elevator into a Home Mortgage when building a new home the cost of the residential elevator can be incorporated into your mortgage to allow for one monthly payment.
Reduced Construction Costs
Elevator shaft construction costs are greatly reduced when incorporated into new home construction.