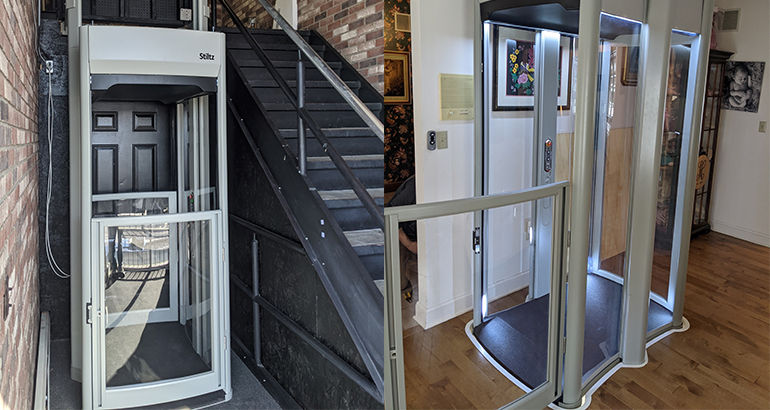 Considering adding a Home Elevator to your home can be confusing and overwhelming. Stiltz Home Elevators can take much of that worry out of the decision. Starting at a cost of $20,500, these units carry many benefits that standard elevating solutions do not.
Why Choose a Stiltz Home Elevator?


A simple and Easy Process

Stiltz home elevators are a practical and attractive alternative to a Stair Lift. This can help you live independently in the home you already love.


Stiltz Home Elevators are Free Standing

Unlike most other brands of residential elevators, the Stiltz home elevator does not require hydraulics or supporting walls! The elevator literally travels through the floor, and allows the user to be safe and mobile, even during a power outage


Small Footprint

Stiltz Home Elevators typically use between 7 & 13.5 Square feet, depending on the model. This makes this home elevator solution one of the smallest foot print units on the market


Future Proofing Your Home

You no longer have to worry about moving homes in the future. Adding a Stiltz Home Elevator to your home can keep you in the home you love. The economical price point makes this something that can be added to your home before the need even arises.


The Trusted Professionals at Syracuse Elevator Company Can Install Your Stiltz Home Elevator

Syracuse Elevator Company is a factory trained, Stiltz authorized dealer, with years of experience. Our experienced Sales Team can help you with every aspect of the installation and sales process, making this an easy transaction for you -- the customer. Whether it be choosing a contractor or needing architectural drawings, we have a staff member that can help.

Contact Our Team Today
Don't Miss Important Information